Four Slice Toaster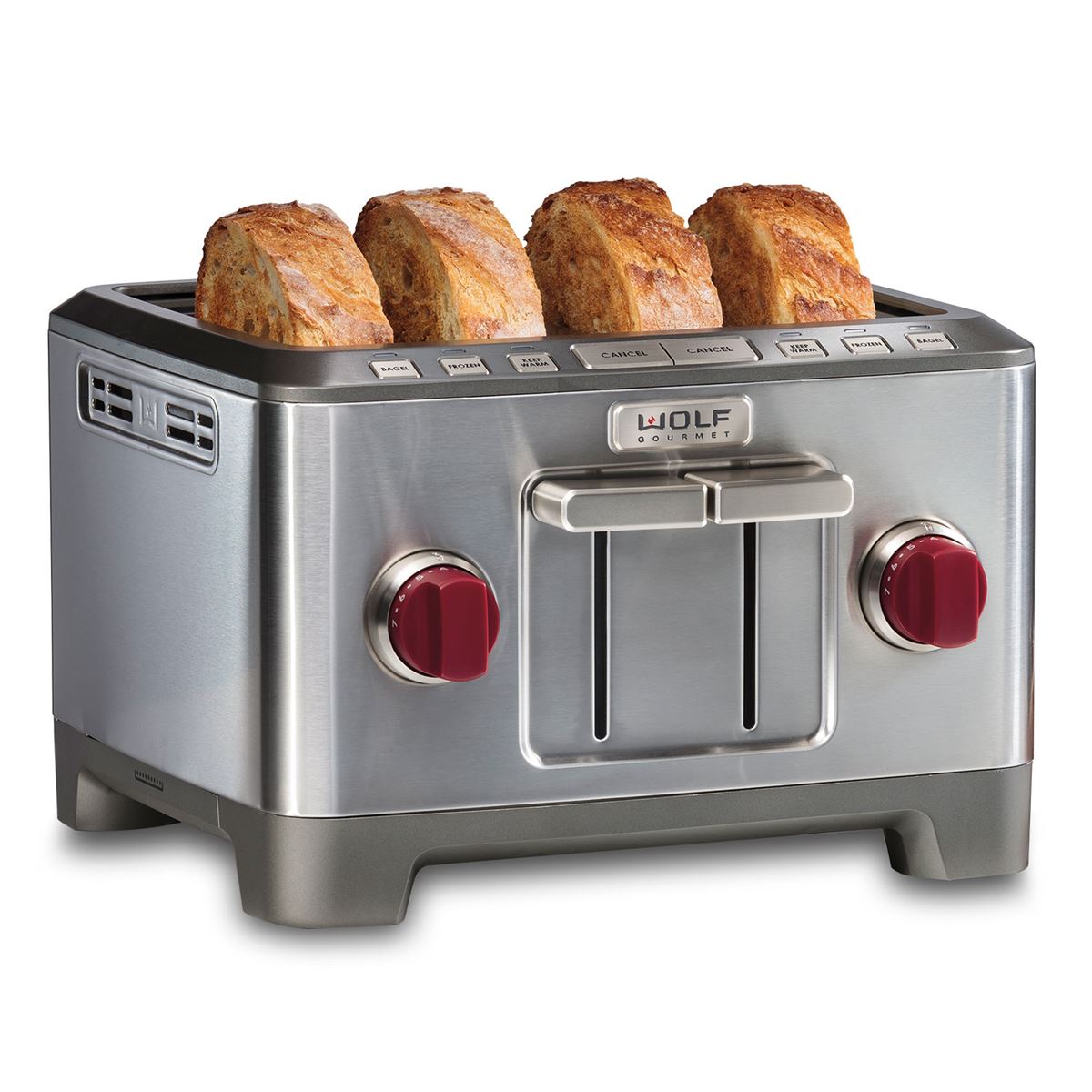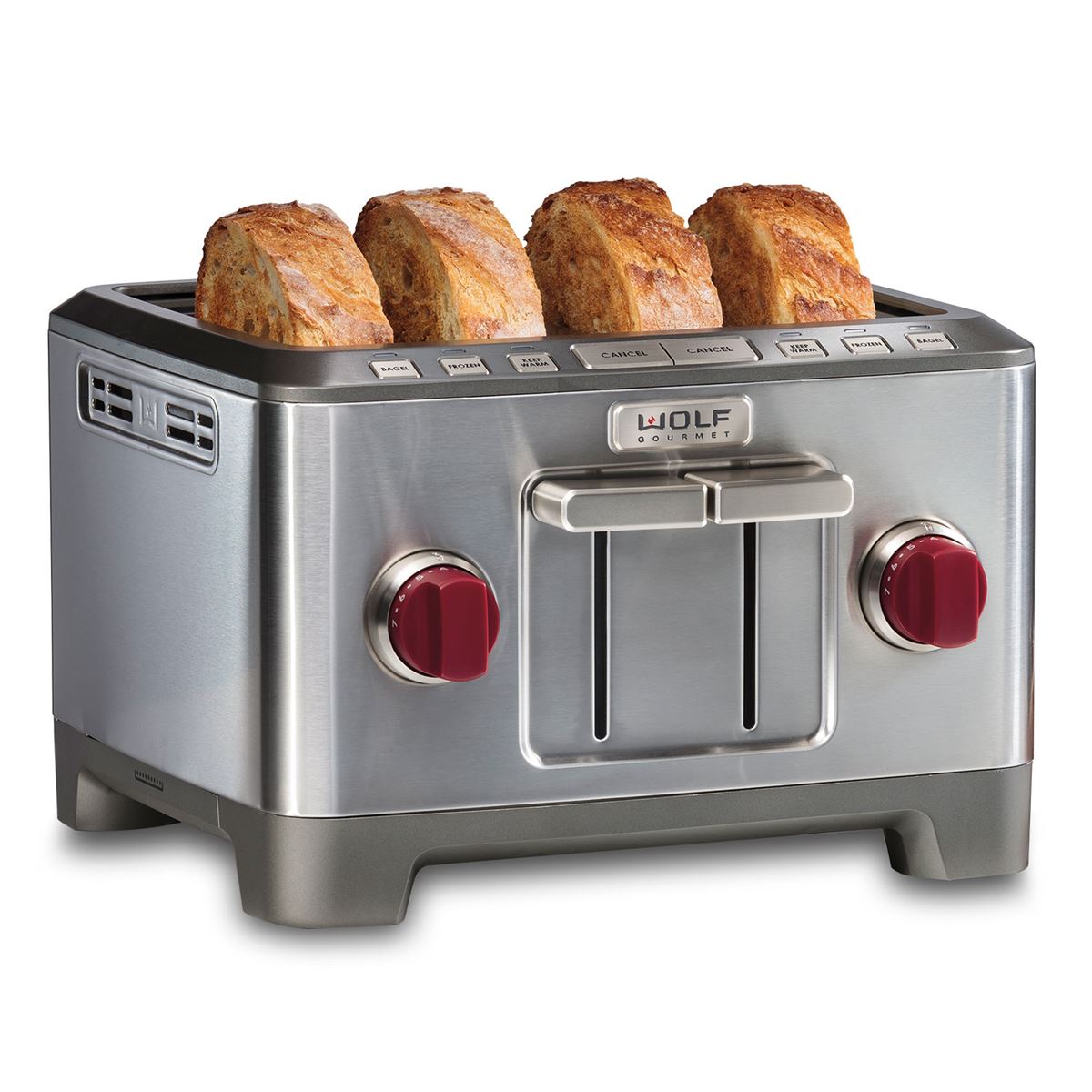 Four Slice Toaster

Item number: WGTR104S-C

Suggested Retail Price: $649.99
Welcome to high-performance toasting with results artisan bread lovers have been craving for years. This toaster handles the thickest slices with aplomb and gives you precise control for the full continuum of the toast-browning spectrum from crisp and pale to dark brown with a distinct crunch. With independent controls for each pair of slots and advanced toasting technology, this toaster also keeps foods warm until you are ready to enjoy them. Unique self-centering bread guides deliver perfectly even results, regardless of bread type. Thin slices of seven-grain bread, thick slices of rich and tender brioche, and freshly-baked sesame bagels from the corner bakery can all be toasted to your exact preference at the touch of a button. It's time to expect more from a toaster.
Extra-wide bread slots
This toaster is designed to fit a variety of bread types, thicknesses, and shapes. Bagels, crisp baguettes, tangy sourdough, airy crumpets and English muffins are perfectly toasted, every time. After toasting, bread is automatically raised to the ideal height for easy access.
Self-centering bread guides
Toast the thinnest pieces of hand-crafted bread to the thickest slices of challah or sourdough with confidence. The guides hold each slice perfectly upright and centered to ensure even browning.
Convenient Features
Wonderfully easy to use, with two slide-out crumb trays and bread lifters with quiet operation. Separate shade selector dials provide precise control over toast color, from light to dark and anywhere in between.
No Cold Toast
Keep Warm setting runs for three minutes after toasting is complete, keeping your bread gently warmed at the perfect butter-melting temperature.
Bagel Setting
Experience bagels at home like never before with a perfectly toasted cut side and gently warmed rounded side.
Frozen Setting
Enjoy one-step toasting of frozen bread, waffles and French toast.
Easy Cleaning
Crumb trays slide out from each side for easy cleaning.
Durable Construction
Built with the same stainless steel and die-cast construction found in busy restaurant and hotel kitchens, this toaster will provide many years of dependable service. Advanced toasting technology uses commercial-grade heating elements for unmatched durability.
Classic Stainless Steel
Stainless steel and die-cast construction is a seamless complement to Wolf cooking appliances. Choose from Wolf signature red, black or brushed stainless control knobs.
Four Slice Toaster

Item number: WGTR104S-C

Suggested Retail Price: $649.99
Need help or have a question about ordering? Call (844) 885-8770
Items in stock unless noted. Will ship within 1 to 2 business days. Standard ground delivery will take an additional 5-7 business days.
If an item is subject to sales tax in the state to which the order is shipped, tax is generally calculated on the total selling price of each individual item(s) in an order, and may also be calculated on the shipping charges.